Other places to find me!

🎨ZoeStanleyArts🎨
•  Tumblr •  DeviantArt •  Instagram •
🔞 BleedingPervert🔞
•  Newgrounds  •  Hentaifoundry  •  Slipshine  •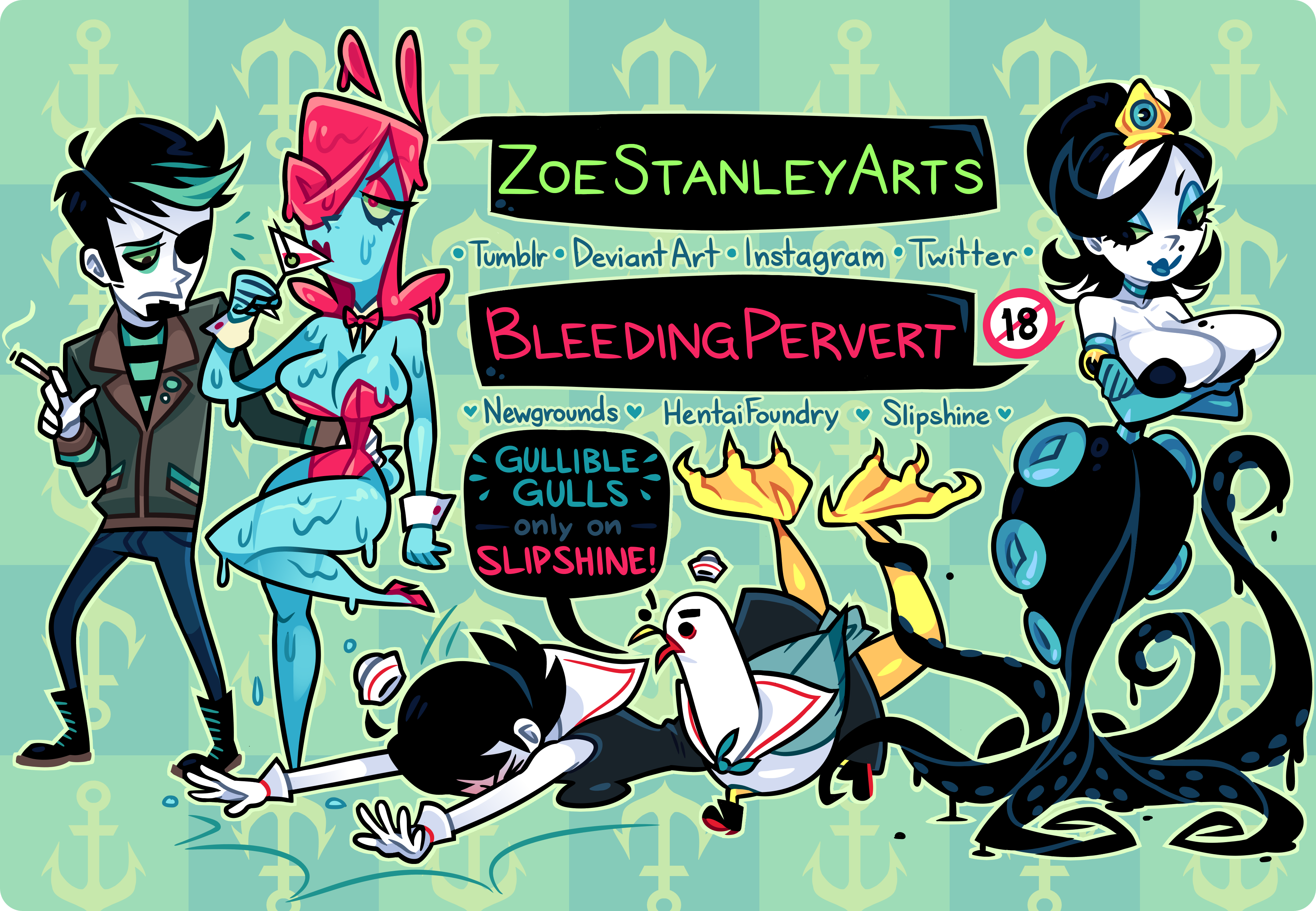 Ahoy!  I am Zoe Stanley, a professional comic book artist living in Southern California.  I love birds, nautical things and my boyfriend.  I have loved drawing art my entire life.
I had two great art teachers during high school that motivated me to improve my artwork.  I won several local art contests.  Participated in the opportunity to visit Washington D.C. and Italy.  Was voted "Best Artist" in my high school yearbook graduating class.  After graduating from high school in 2011, I started to pursue art as a career.  Working hard everyday to improve my skill and taking a few community college classes related to art.  I used social media to my best ability to share my artwork every time I created a new drawing.  People were taking an interest to my work and I started to offer freelance commissions.  Started an online shop during 2014 to offer my best art pieces to physically own.  Professionally, I have been involved in creating illustrations and comics for The Monster Anthology: Slime/Demon Edition, Slipshine, and Action Lab Danger Zone.  I also pop up in a few artist alleys a few times each year with the merchandise offered in my store.  
Mainly sticking to digital art these days by using my laptop, a drawing tablet, and the free art program FireAlpaca.  My art style has been inspired by the cartoons I grew up with, the pin ups I would see at hot rod shows and all the amazing artists I have come across on the internet.  A big focus in my pieces are the thick bold outlines and eye candy color palettes.  My go to things to draw is fan art of characters with great character designs from franchises I love.  I also enjoy drawing my own original characters that have been inspired by a lot of themes I enjoy: monsters, sea, alternative fashion and favorite animals.  I occasionally travel around with one of my several sketchbooks and markers when I am on the go.  
I have my family, boyfriend, friends, and fans to thank for motivating and supporting my creative pursuits!
I hope to continue making art and inspire others to pursue their dreams!