It's my birthday on March 18th! 
I wanted to announce a few neat things I'm offering this month to celebrate!
STORENVY BOGO
(buy 1, get 1 free sale on orders $5.00 and over)
https://zoestanleyarts.storenvy.com/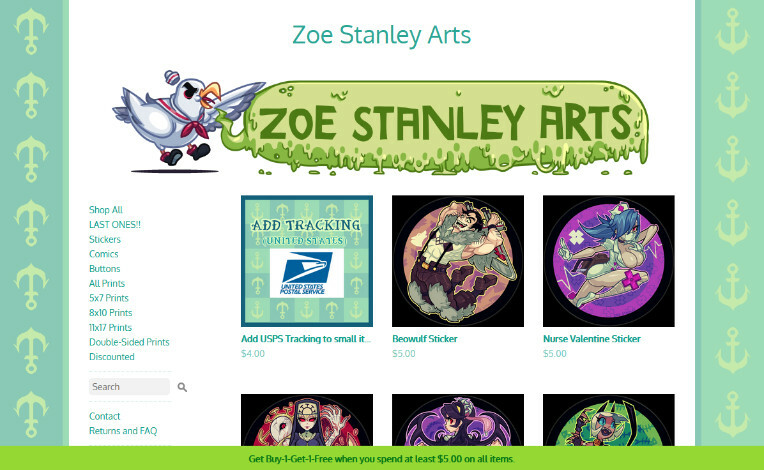 March 2021 Patreon Polls
https://www.patreon.com/BleedingPervert
I figured that it would be a treat to host Gullible Gulls themed Patreon polls to celebrate!
Winner will be announced week from now. A lewd pin up will be made for each poll result!
Pledge to the $5 Deviled Egg Tier to place your votes!
Genevieve the Sailor
Squeenie the Squid Queen
Lucy Veracruz the Mermaid
Sister Cuss the Anchorchy Nun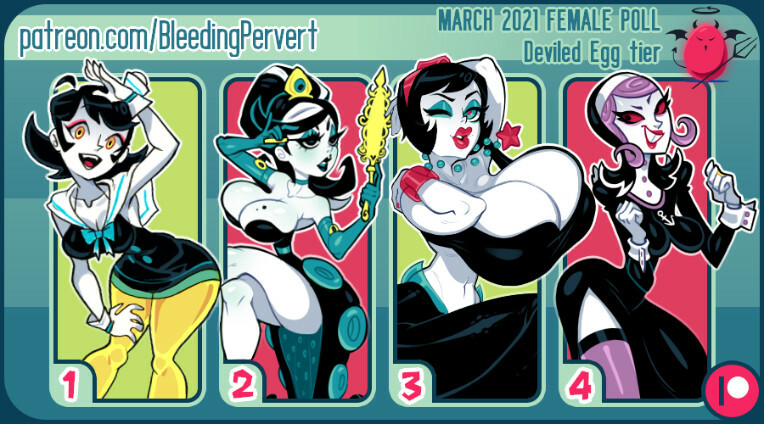 Shank Tank the worst lifeguard on duty
Bones Crawford the Wannabeach mall cop
Father Damn the middle aged Anchorchy Priest
Mack Reed the owner of "The Master Baiter" fish shop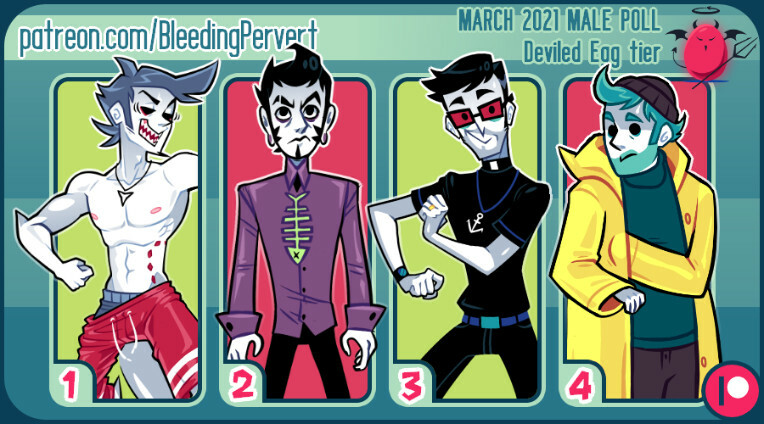 I consider it a tip jar with a few perks: Full-resolution PSD files of poll results, work in progress sketches, monthly illustration polls, and commission tiers!